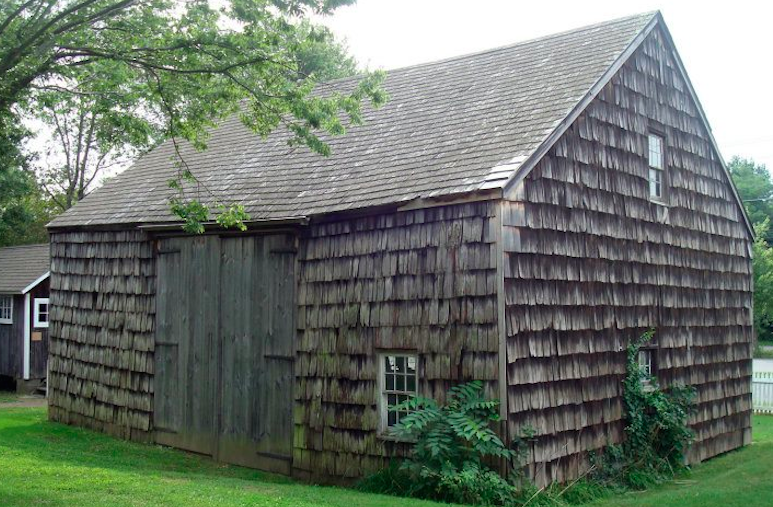 Preview Changes (opens in a new window)
Directly connected to the Revolutionary War conflict and associated with the loss of the 1648 Sayre family homestead that catalyzed Southampton Village's preservation movement, the Sayre Barn was saved and moved to the Southampton Historical Museum in 1953. The building maintains most of its original material and is threatened by environmental factors: moisture, powder post beetles, failing wood surfaces, and a bad foundation built when the barn was relocated. The structure needs repair urgently, and the museum, managing five historic properties with a total of fifteen historic structures, is hard pressed to find funds.
STATUS: SAVED
• Threatened by deterioration and organization's inability to fund restoration
• Listing helped jumpstart fundraising effort for restoration through publicity and elevated importance. Also may have catalyzed district National Register listing to qualify for grants.
• As of 2014: Restoration completed and the Museum hosts programs in the space.