ADVOCACY UPDATES!
October 17, 2023
ADVOCACY UPDATE!Idle HourTown Votes Yes to Planned Landmark Preservation District
June 13, 2023
Suffolk County sent a letter of interest to owner, Mercury International, with an offer to purchase the Idle Hour Mansion property. To date there has been no response from the owner. Funds for the purchase would come primarily from the Environment Bond Act, which contains millions of dollars for land preservation. We strongly support the county's pursuit in purchasing this significant historic resource.
Click HERE to read coverage in the Long Island Advance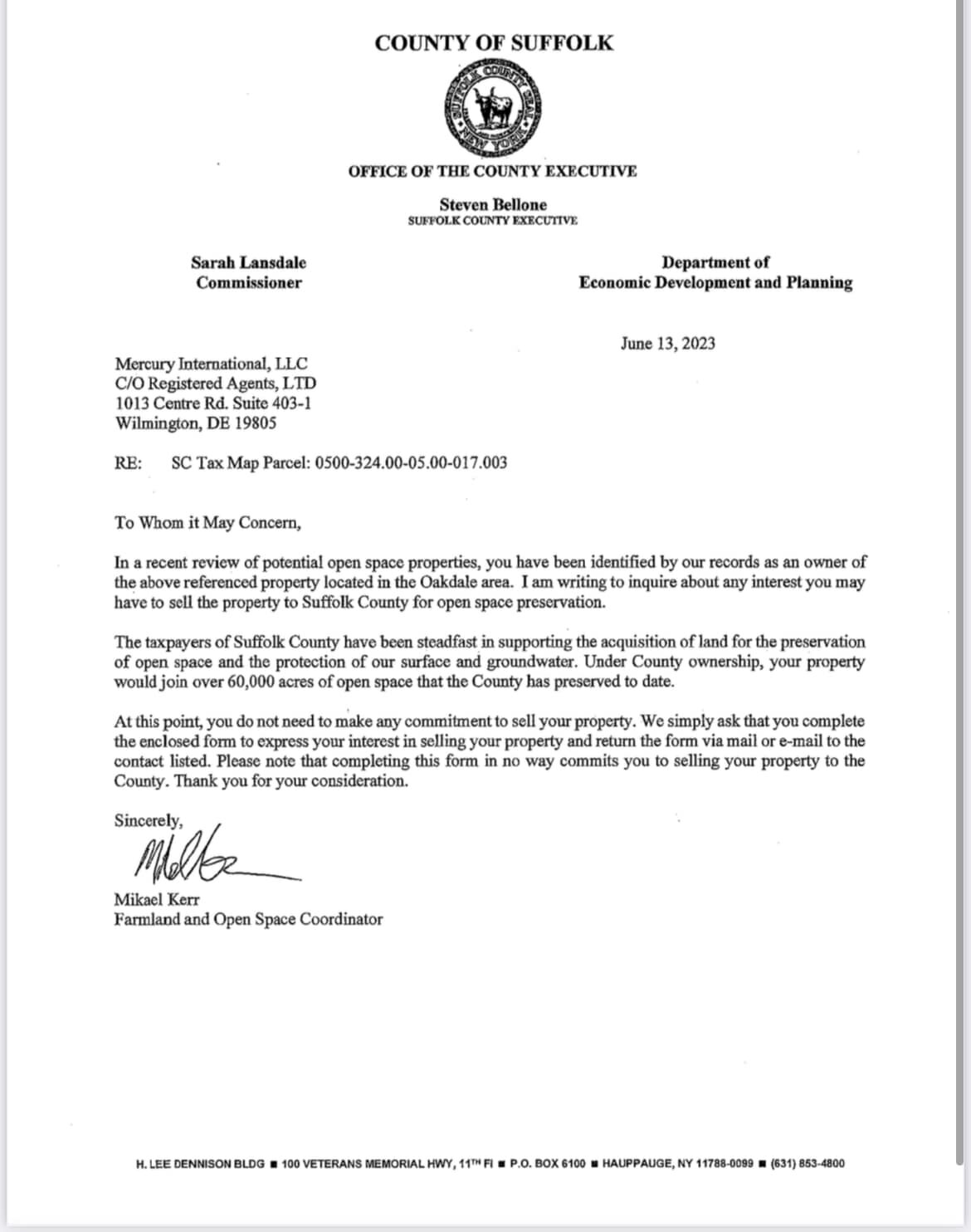 June 15, 2021
Preservation Long Island continues to support the efforts of our local advocacy partners, the Oakdale Historical Society (who received our 2019 Organizational Excellence Award). Please contact the Oakdale Historical Society to find out how you can help them address dangerous and deteriorating condition issues at Idle Hour. The property is privately owned by Mercury International LLC, which reportedly owes $3 million in back taxes to Suffolk County. You may also contact local officials to report poor conditions and other concerns:
Call the Islip Town Division of Code Enforcement at (631) 224-5460 to report conditions which you believe may be a violation of New York State Uniform Fire Prevention and Building Code and Town of Islip Code.
Contact Islip Town's Constituent Services at (631) 224-5380 to report code violations and your concerns about littering and dumping, etc. Or submit a report online: https://islipny.gov/report
Contact the Suffolk County Police to report vandalism or trespassing.
On November 29, 2018, the Islip Town Board voted unanimously in favor of adding Idle Hour's mansion, powerhouse, well, and "love" tree to the town's Planned Landmark Preservation Overlay District (PLP).  Congratulations to Islip residents and three cheers to our friends at the Oakdale Historical Society whose energetic advocacy inspired broad community support for this important designation!
Although future plans for Idle Hour's structures are undecided, PLP designation is intended to protect the mansion, powerhouse, well, and love tree from demolition and encourage a sensitive approach to their adaptive reuse.
In May 2018, the Oakdale Historical Society asked the mansion's new owner, Mercury International, to make some repairs to the Vanderbilt Well where a large shrub had been growing unchecked for some time. Mercury International's property manager removed the shrub and allowed the historical society to plant the well with new annual flowers donated by Home Depot.
The new plantings have helped build positive relationships and productive communication between Idle Hour's new owners and the surrounding community. While the property's future remains uncertain for now, Mercury International appears to be interested in pursuing a historically sensitive plan for reuse, which includes listing on the town's PLP, and perhaps also the National and State Registers of Historic Places. Town of Islip residents may express their support for an adaptive reuse that preserves the historical and architectural integrity of the structures by contacting the town's planning board at:
Planning Board, Town of Islip
Town Hall, 655 Main St, Islip, New York 11751
Phone: (631) 224-5450
Email: [email protected]
Built late 19th-early 20th c.
Town of Islip, Suffolk County
Situated along the Connetquot River in the western portion of Oakdale, Idle Hour is the former 900-acre estate of railroad mogul and financier William Kissam Vanderbilt I. Many of the estate's exceptional buildings were designed for Vanderbilt by celebrated American architectural firms like Hunt & Hunt and Warren & Wetmore. Vanderbilt was drawn to the area by the nearby Southside Sportsmen's Club (now Connetquot River State Park Preserve) and joined other wealthy Club members who commissioned lavish country retreats on the Great South Bay. These estates historically link the late 19th-century development of Long Island's South Shore to the prosperity generated by America's commercial and industrial growth during the period. Following Vanderbilt's death in 1920, the estate was subdivided, but the buildings remained and a lively suburban community grew up around them in western Oakdale. Today, Idle Hour's exceptional historic buildings continue to embody the surrounding community's strong ties to the Vanderbilt-era, a connection that is widely recognized and celebrated by those who live and work in Oakdale.
Unfortunately, when Dowling College closed in 2016-7, the Town of Islip had yet to officially recognize these buildings as local landmarks, leaving many of Idle Hour's most important structures, including the mansion, vulnerable to demolition. According to Newsday, as of August 2017, the mansion and other Idle Hour properties were purchased by Mercury International LLC of Delaware, an affiliate of NCF Capital Ltd. Prior to landmark protection, these buildings were vulnerable to demolition and intensive redevelopment.
Preservation Long Island advocates for the Town of Islip's Board to designate Dowling College's former Idle Hour properties as local landmarks in order to protect and preserve these significant historic resources in the heart of the Oakdale community from demolition or insensitive redevelopment. We also advocate for listing on the National and State Registers of Historic Places, which offers opportunities for financial incentives like the Federal Historic Tax Credit program.
ACTION ALERT!
Town of Islip residents may express their support for an adaptive reuse that preserves the historical and architectural integrity of the structures by contacting the town's planning board at:
Islip Town Board
Town Hall, 655 Main St, Islip, New York 11751
Email: [email protected]
Individual contact information for the Islip Town Supervisor and Board Members is available here.
Planning Board, Town of Islip
Town Hall, 655 Main St, Islip, New York 11751
Phone: (631) 224-5450; Fax (631) 224-5444
Email: [email protected]