UPDATE!
In 2018, the Setauket Bethel AME Church received a $3,000 matching grant from the New York Landmarks Conservancy's Sacred Sites Program to hire a consultant to conduct a conditions assessment at the Eato House. The completed assessment will provide important information to guide the restoration and adaptive reuse of this modest building with profound ties to the past and present community. Congratulations to the congregation, our local preservation partners, and members of the historic Bethel-Christian Avenue-Laurel Hill neighborhood!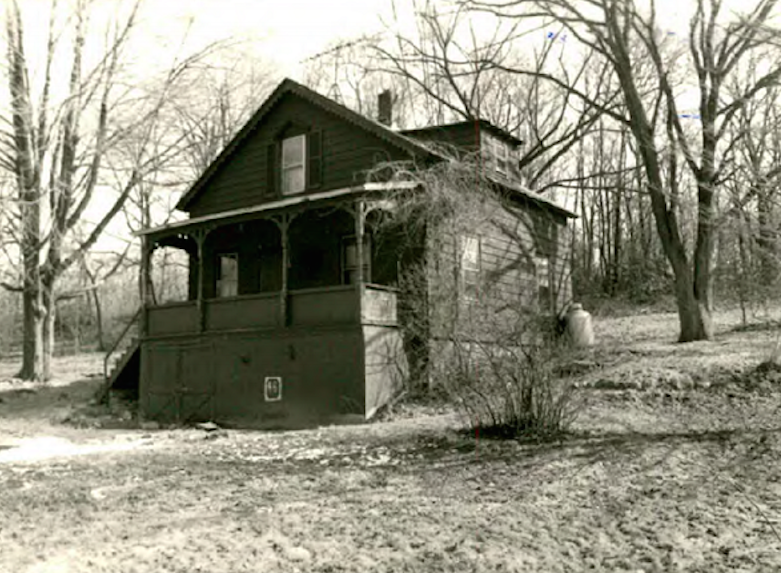 Built early 20th c.
Town of Brookhaven, Suffolk County
The Rev. David and Mary Baker Eato House is one of only five late 19th to mid-20th century structures within the core of the Bethel-Christian Avenue-Laurel Hill Historic District, a historic Native American-African American community in Setauket. The Eato House represents the vital role that African Methodist Episcopal Churches played in the development of communities on Long Island, as well as the challenges that confronted people of color before and after the abolition of slavery.
Born in Roslyn in 1854, Rev. Eato was appointed pastor of the Setauket Bethel AME congregation in 1917. Mrs. Eato, who taught Sunday school at the church, was born in 1863 on a southern plantation. Following emancipation, Mary moved north to Long Island where she met and married Rev. Eato. Like most people of color during the Jim Crow era, the Eatos initially rented their house in Setauket. But remarkably, after her husband's death in 1926, Mrs. Eato was able to purchase the property, making the Eato House an important example of early African American home-ownership on Long Island.
Although the Eato House has suffered from past neglect and a series of inappropriate alterations, the significance of the property remains as profound as ever. Thanks to the Bethel AME Church, which now owns the property that once served as its parsonage, the building's condition has recently improved. Critical repairs are still urgently needed to restore the building to use, but funding and administrative capacity are needed to support such a large-scale rehabilitation project.
Preservation Long Island continues to work with our local non-profit advocacy partners, Higher Ground Inter-Cultural & Heritage Associates, towards the goal of rehabilitating the Eato House as a community center to promote historic preservation in the Bethel-Christian Avenue-Laurel Hill Historic District. Although the area is a designated historic district of Brookhaven Town, the community continues to face outside development pressure, which prompted the neighborhood's listing as one of the Preservation League of New York State's Seven to Save in 2014-15. With this listing, Preservation Long Island calls attention to the need for Long Islanders to support the advancement of preservation efforts at culturally significant sites with strong ties to our region's historic communities of color.